Africa Project Advantages
Obtained many key Long term experienced International telecom partner worldwide.
Sustained contracts with the telephone carriers whereby we become their VoIP network and broadband central office.
Established international and domestic customer and client as well as service agent base.
Control over own exchanges, termination ports and backhaul traffic. Efficient network operations center in Beijing provides low-cost support for premium services to clients worldwide.
Africa Project: Products & Services
IP Voice/Data via Satellite Network
Business solution with multiple remote site
Free phone calls between each site with fixed monthly cost.
All in one billing make it easy for all remote offices.
Flat calling rate for calling China, US and Europe.
Construction site Communication solution suite
Open BTS solution to allow limited range full WiFi coverage.
Cheap handset solution allow simple outbound calls and inbound calls bundled with Chinese number.
SOHO Solution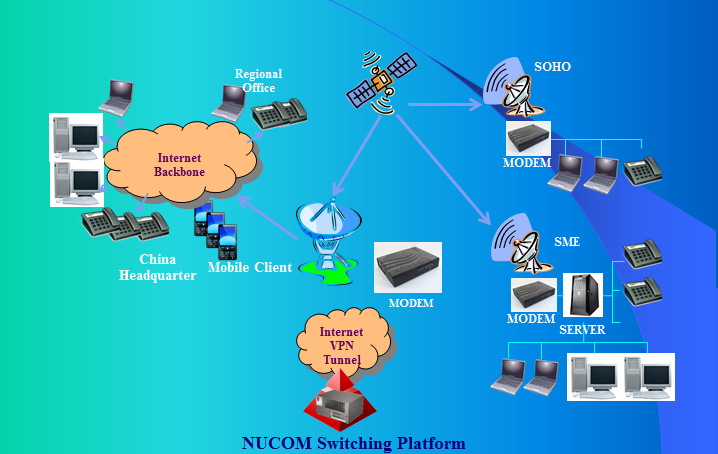 Rural Solution